Altered Images by Christopher Makos
Now showing
It has been opened the 12th of September and it will be in public view until 25th, at Selfridges & Co, the exhibition "Altered Images by Christopher Makos". The show is realized in collaboration with Ports 1961, a fashion brand, wich created a capsule collection inspired by some of the most interesting Makos shots. The capsule collection is on sale at the concept store.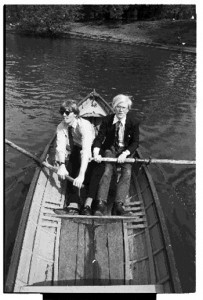 Christopher Makos (1948, Lowell – Massachusetts) is considered one of the most important living photographers. His career started in Paris and Italy, where his Milan art dealer, Luciano Anselmino introduced him to Man Ray and Pier Paolo Pasolini. The influence of the great masters is always visible in Makos works. When he came back to New York, at the end of the 70s, Makos reported the great changes of the period, with an innovative fresh eye.
His original point of view as "chronicler of the life" reveals an inquiring and never intrusive attitude, able to catch through lenses characters and central episodes for contemporary art history, through frames, that are important records of an age.